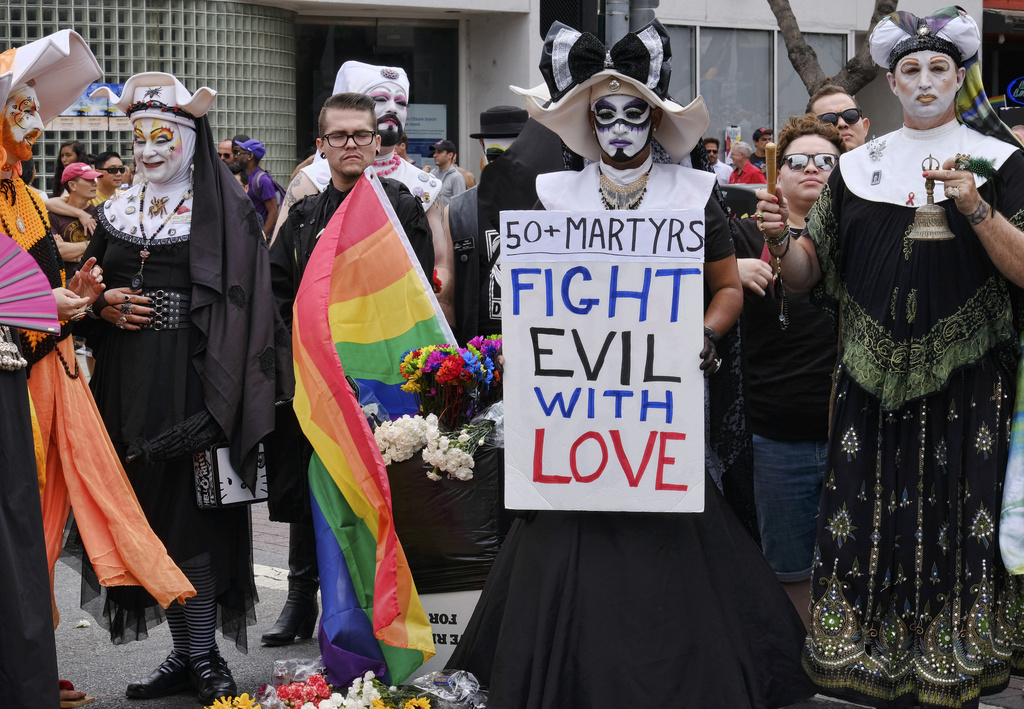 On Friday night, June 2, a sold-out crowd watched the L.A. Dodgers defeat the New York Yankees at Dodger Stadium.
So much for the "boycott" over the Dodger organization honoring the anti-Catholic hate group "The Sisters of Perpetual Indulgence."
Believe me, when I tell you the totalitarian left, which now controls much of the media, is watching this situation very closely. Just last week, the incredibly militant Los Angeles Times printed a column praising the "Sisters" who have invaded churches and grossly denigrated Christianity in general.
The LA Times is down with that.
So what is really behind the bold attacks on Christians? Two main things. First, abortion, as Catholic theology describes it as a grave sin. And second, homosexual behavior, which most Christian religions see as counter to moral teaching.
The Islamic world believes that as well.
The Constitution allows for religious beliefs to be stated and supposedly protects spiritual organizations from harm.
In America today, that is not happening.
According to the U.S. Conference of Catholic Bishops, there have been at least 260 attacks on church properties in the past two and a half years. Few have been prosecuted.
In San Raphael, California, north of San Francisco, local police actually watched thugs destroy a statue of St. Junipero Serra and did not intervene to stop the more than $40,000 in damage.
In New York City, cameras caught vandals defacing St. Patrick's Cathedral spray painting the F-word. The criminals were caught. Nothing happened to them, as far as we can tell.
Turning the other cheek is a Christian tenet, but cowardice is not. Jesus physically drove moneylenders from the Jerusalem temple. Most American Christian leaders are standing silent in the face of sometimes violent behavior.
Did the Conference of Bishops hold a press conference about the Los Angeles Dodgers' outrage? No, it did not. Did New York's Cardinal Dolan publicly address the Cathedral defacement? Meekly saying the criminals should be treated with "compassion."
The truth is that many Christian leaders are afraid, especially in the wake of the catastrophic Catholic clergy scandals. The anti-Christian crew understands that and is emboldened to destroy theological influence and openly mock religious beliefs.
By the way, the second Roman Catholic president in history, Joe Biden, refuses to comment on the Dodgers honoring a hate group. However, Biden is stridently vocal in supporting "abortion-rights," and considers far-right fanaticism the worst domestic threat to the USA.
Freedom to practice religion is a hallmark of America, deeply ingrained in our Constitutional Republic. But as Benjamin Franklin once opined, we have a republic IF we can keep it.
And it takes courage to do that.
Sign up to be a Premium Member on BillOReilly.com. Honest news and analysis are vital during these uncertain times. Sign up here.